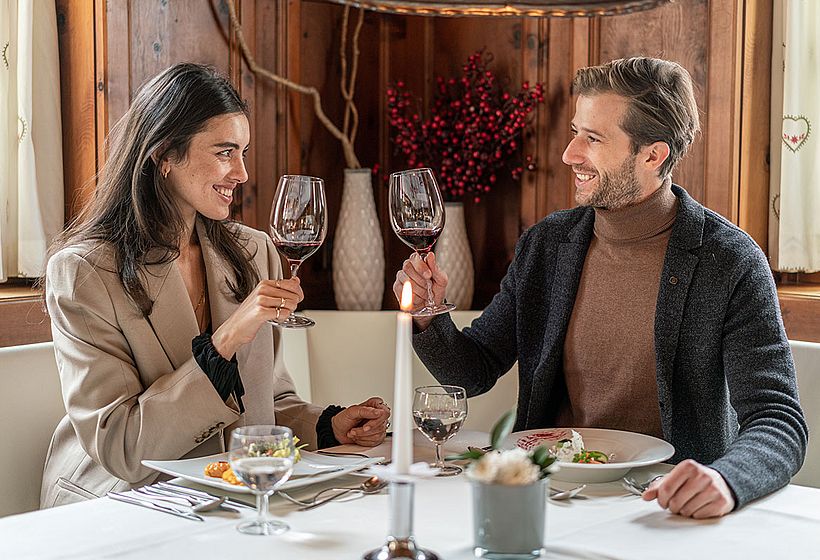 Come to the table! Take a seat in our beautiful dining room.
The restaurant in the HOTEL LIEBE SONNE in Sölden
From early morning our extensive breakfast buffet awaits you. You can help yourself as you please and choose a table to suit you in our modern, light and airy restaurant. In the evening hours the ground floor of the hotel turns into a refuge for gourmets. A beautifully laid table, glistening glasses, shining cutlery… that is how the table in our restaurant awaits you.

We want to make sure you have a wonderful evening – from the minute you enter our restaurant at the HOTEL LIEBE SONNE. Take a seat in our beautiful restaurant and let us spoil you: With the exception of salad and dessert, we are happy to serve our gourmet menu to your table. We will be happy to recommend the right wines to go with the menu. Our well-stocked wine cellar has fine bottles in store for you.
With the sun in your heart.
Are you on your way to us?
In the HOTEL LIEBE SONNE in Sölden you find your slice of happiness.
Tasteful enjoyment in the HOTEL LIEBE SONNE in Sölden
REGIONAL DELIGHTS

When it comes to food products we value freshness and quality. We place particular emphasis on the unmistakable taste of our dishes, ensuring this through the blend of the best ingredients in our pots and pans to create tasty creations. The regional flavours are of particular importance: high quality beef and game from the surrounding mountains, dairy products that are so creamy they couldn't possibly be from anywhere other than the Alps, and spicy herbs from fragrant mountain meadows. We prefer to source products, which are not available regionally, from Austrian producers.

MORE DETAILS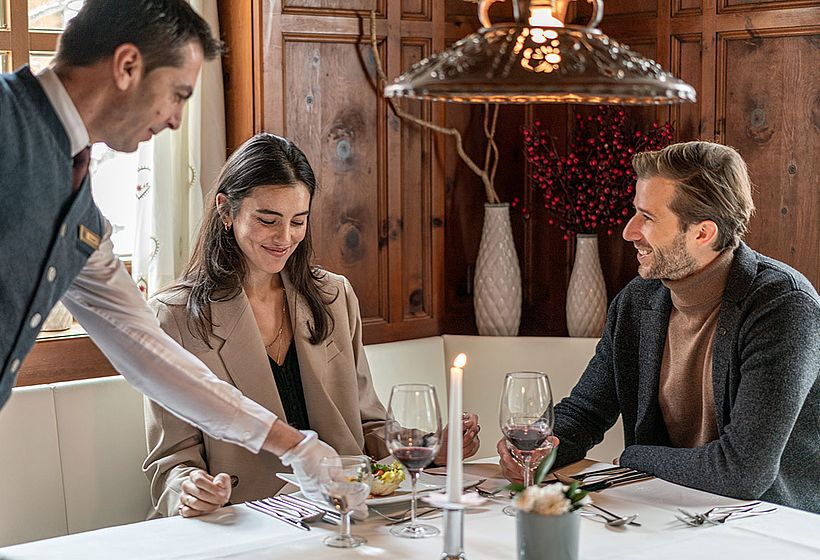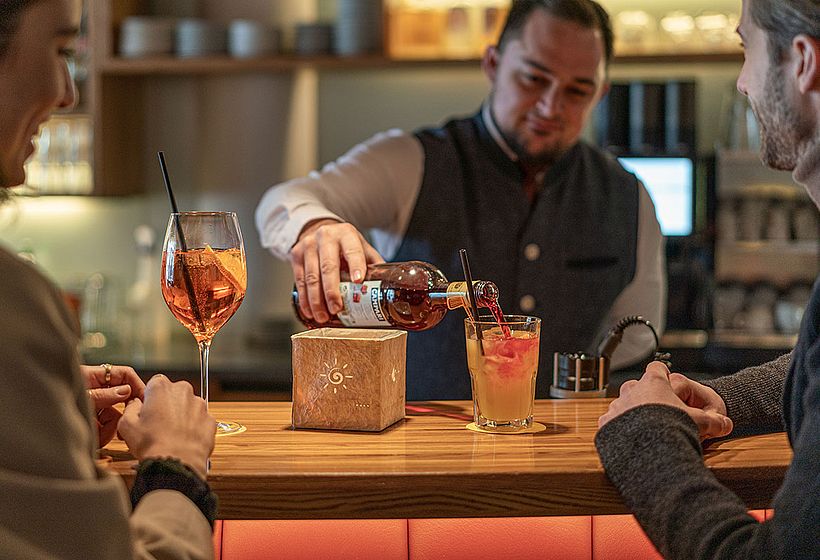 STYLISH APRÉS-SKI

Feel the pure pleasure of life? We wish our guests an enjoyable time in Sölden that will remain among your best memories. For us, enjoyment is inseparably linked to the feeling of well-being that we want for our guests. Have fun in a bar. The Gurschler family runs three pubs in Sölden where you can enjoy après ski in style. Our SCHIRMBAR awaits you directly in front of the HOTEL LIEBE SONNE. The ALMRAUSCH bar promises Aprés ski in a fun atmosphere. And in the legendary FIRE & ICE club, cool drinks are served to hot beats.

MORE DETAILS
Discover. Experience. Relax.
Attractive offers for your stay in the HOTEL LIEBE SONNE in Sölden