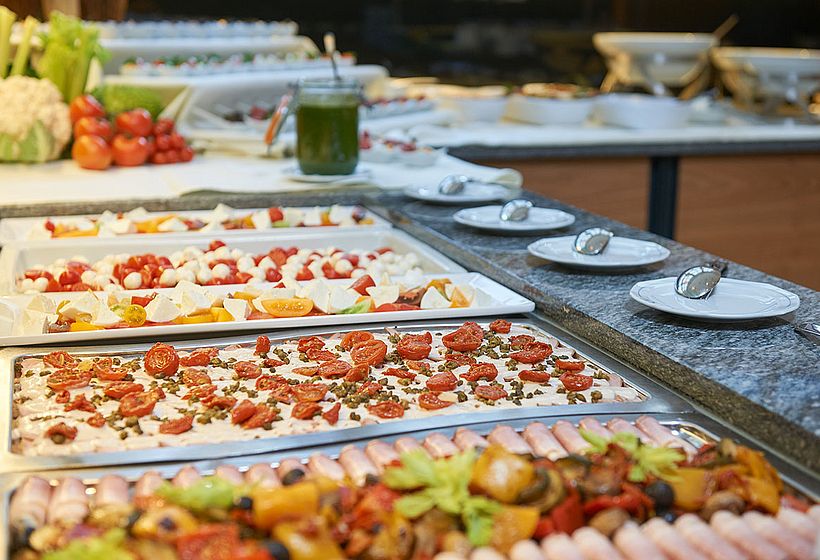 Products that deserve this name
We place our trust in regional and seasonal products
The only well-travelled things in our hotel should be the guests. When selecting our food and drink, we pay attention to the source of our food products. We place our trust in traditional Tyrolean recipes and newly interpret them to fit within a framework of light gourmet cuisine. We pay attention to the quality of our products and give preference to regional producers: dairy products, meat and eggs are from local farms.

Fruit and vegetables, depending on the season, are also locally produced. We make an exception when it comes to wine: The majority is from the east of Austria. The Ötztal doesn't have the ideal climate for growing wine. But the joy of living thrives particularly well in the mountains of the Ötztaler Alps. Our surrounding après ski bars, within easy reach of the HOTEL LIEBE SONNE in Sölden allow you to enjoy yourselves in a stylish atmosphere.
Discover. Experience. Relax.
Attractive offers for your stay in the HOTEL LIEBE SONNE in Sölden
With the sun in your heart.
Are you on your way to us?
In the HOTEL LIEBE SONNE in Sölden you find your slice of happiness.